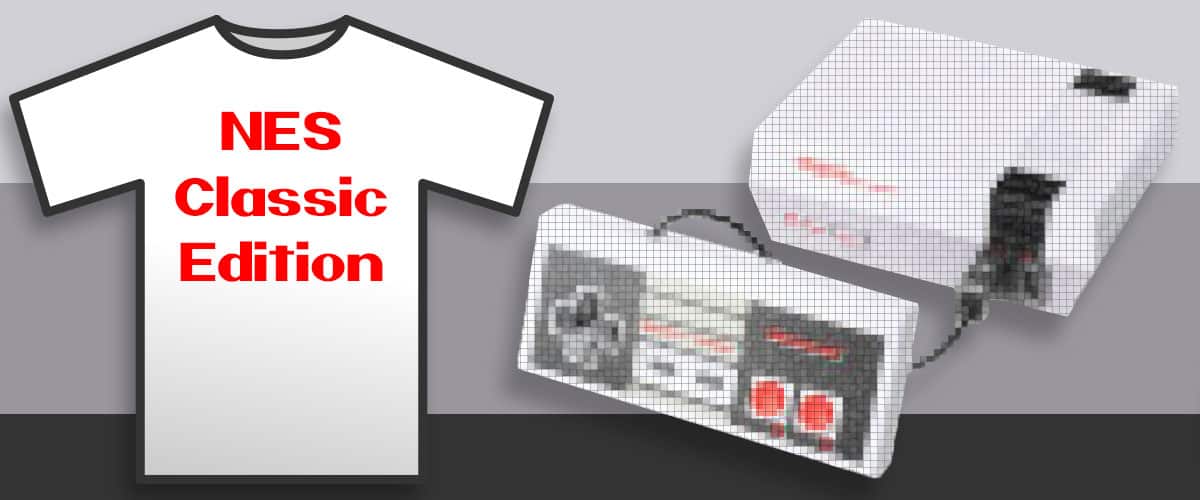 Nintendo Classic Edition: 1985 creativity meets 2016 technology
Yesterday we caught wind of Nintendo's plan to re-release the iconic NES (Nintendo Entertainment System) as a new "Classic Edition". The new console is much smaller (looks about half the original size) and is loaded with 30 games!
The release date of the Nintendo Classic Edition system is November 11, 2016 so mark your calendars. Just in time for the Holiday Shopping Season!
The system comes with one controller and the speculated price is ONLY $59.99!  Supposedly a second classic style NES controller can also be purchased for ONLY $9.99! This is like 1985 pricing except more games.
The original NES controllers will not work on this new system and it is not known at this time if the game will accept cartridges in what appears to be a slot for them.  It may just be aesthetic.  For people that don't like the feel of the squared off controller, the Wii Classic Controller Pro will also work with this system.
This announcement came off of the recent success of the release of Pokemon Go!. Pokemon Go sent Nintendo's stock skyrocketing almost 25% this last Monday. This huge surge was the biggest surge in Nintendo's history since 1983.  See a pattern here?!
A personal perspective on 80s home gaming
I remember showing up a the local K·B Toys store in the local mall in the mid to late 80s buying these games individually for $50+ a pop.  I'm personally really looking forward to playing the Legend of Zelda again. Think about this, the old cartridge batteries are long sense dead.  I was at the Midwest Gaming Classic in Brookfield Wisconsin in April and I saw the old NES consoles for sale and a few of the Zelda cartridges there.  That thought quickly faded as I remembered the unreliability of the systems as they got older and having to blow on the cartridge connector to get the game working some times.  No more, that issue is solved with modern electronics and the games being built in!  I'm also very interested in seeing the quality on a HDTV as the system comes equipped with a HDMI connector. Very cool!
Here are the games included with the NES Classic Edition
Balloon Fight
Bubble Bobble
Castlevania
Castlevania II: Simon's Quest
Donkey Kong
Donkey Kong Jr.
Double Dragon II: The Revenge
Dr. Mario
Excitebike
Final Fantasy
Galaga
Ghosts N' Goblins
Gradius
Ice Climber
Kid Icarus
Kirby's Adventure
Mario Bros.
Mega Man 2
Metroid
Ninja Gaiden
Pac-Man
Punch-Out!! Featuring Mr. Dream
StarTropics
Super C
Super Mario Bros.
Super Mario Bros. 2
Super Mario Bros. 3
Tecmo Bowl
The Legend of Zelda
Zelda II: The Adventure of Link
Nintendo T-Shirts
So how does all of this relate to T-Shirts?  Well, not totally directly, but the modern day culture of loving the 80s classics has a way of making itself known just like other pop culture events.  If you want something less permanent than a tattoo, most people go for a graphic T-Shirt.  No doubt there has been a lot of classic gaming T-Shirts out there, that's why we do what we do.  A cool classic gaming shirt can open up a discussion with a stranger that you never imagined would happen.  It's all around us, people love it, embrace it 🙂
Here is our pic of the day to fit with the Nintendo Classic Edition motif of the post:
Removed. No longer available.